A travelutioner is the highest degree of evolution of the traveling human
... then become a Travelutioner​
If you are looking for a lifestyle business that can get you started and earning revenue anywhere, anytime ...
What kind of professional support can you expect?
---
First, during my personal mentoring, I ensure that your business keeps generating more revenue. If you are curious about my entrepreneurial experience, you can access my professional summary here.
In addition, as a student of the e-Learning Academy, you can learn today's essential knowledge, which is data-driven online marketing through mobile, at your own convenience and time. (At the end of the online training you will be awarded a "Data-Driven Online Manager" certificate.)
You will get an invite to our secret Facebook Knowledge Sharing Community, where we answer each question to the best of our ability and develop and innovate together.
Ultimately, you will learn how to achieve your goals and develop a free entrepreneurial lifestyle that will provide you and your family long-term growth and value creation.
How does it sound to you?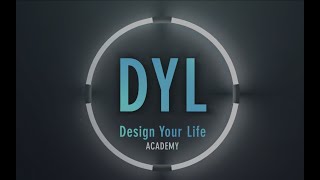 ---
How can I get investor capital?
---
You will be automatically invited to the Design Your Lifestyle Investor Club where investors are waiting for successfully launched Lifestyle businesses that need capital to grow further. (Average rate of investments: 2M-20M Ft/Business)
---
How much revenue can you expect, in how much time?
---
"We reap what we sow"
This proverb expresses the most what you can expect.
Of course, it does matter what you sow and how. This is where you can count on the support of me and my team. In our knowledge sharing community, everyone learns from everyone.
For my team members, the individual first two months' financial income target is monthly €2,000, while by the fourth month after starting is monthly €4,000. We will still discuss what comes after that.
In a nutshell, you can expect a steady payout of €2,000 after successfully distributing 21 travel packages.
Career levels and commissions are, by the way, based on the Swiss parent company's rules.
---
What kind of guarantees do you offer?
---
A Switzerland-based IT development company is behind Travelution that develops and owns an online travel portal network. They are the ones who, since 2001, have been paying commissions with a precision of a Swiss clock every month. Of course, this is guaranteed by a contract.
My commissions are paid to a foreign e-payment account twice a month, which you can declare in your tax return as income from abroad. With my Mastercard bank card that is connected to the payment bank account, I can pay anywhere, or I can withdraw cash with a discount.
If the one-time €100 fee for the DYL Academy online course does not return within three months, I will refund you. There has never been such an example before.
Perhaps the strongest guarantee is if you are a member of my team. As your manager, your success is the most important to me, as I am just as interested in your growing traffic because of the commission structure. (This is the well-designed model for multilevel marketing)
Of course, everything is legal, there is an invoice of all payments and deposits. If you travel with colleagues a lot and the bookkeeping requires you to do so, you can join on behalf of the company as well.
If you are interested in joining as a business, be free to contact me on balint@datamindly.com
---
Is this multilevel marketing, or not?
---
Traditional Multilevel Marketing is outdated
The purpose of travelution.me was to show you how to take advantage of the power of online to get rid of the traditional multi-level marketing actions that withhold valuable and talented people from taking advantage of a fruitful business opportunity.
I'm thinking about that some people have a natural resistance to inviting others to their private sphere and motivating them to invite others to their private sphere. Many respond to this: "Although the product or service is attractive and valuable, it is still a no...".
My personal goal is to build an international digital Travelutioner team under the Design Your Life brand that exclusively manages their businesses online, with all the online knowledge they need, and can of course generate revenue anywhere in the world.
You don't have to travel to places to get valuable information, you don't have to pay to get information, you don't have to be stuck in a traffic jam to get information, and there are no physical or time constraints to expansion.
But there is something more going on here.
There is no better time than now to completely break down our physical and time constraints and develop a free lifestyle entrepreneurial life with online technology.
My Travelutioner team introduces you to the Academy of Online Networking and Business Development.
---
What is a Travelutioner "trained by me" doing exactly?
---
A Travelutioner travels as much as he can and want, starting with wholesale prices, and later, he will get access to the offers of 2,000,000 accommodations, 920 airlines, 500 car rental companies, airport transfers and tours for free.
A travelutioner, through his online travel portal, book trips online to himself.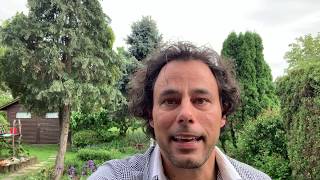 You can get wholesale prices through your own travel portal. When anyone like you also opens an online travel agency (it takes 15 minutes online), because he also wants to travel with his family at a wholesale price, you will also earn commissions after his travels. And so, it goes on forever. For every additional online travel agency that is "linked" to your travel agency directly or through others, you will receive a substantial commission.
A Travelutioner who was "trained by me" can make a living from anywhere. In order to do this, you need to acquire the knowledge of the so-called "data driven online marketing". In short, this means that you develop your online presence. Therefore, the first task of a new Travelutioner is to join my study group.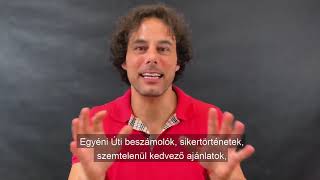 As you learn, you turn your knowledge into a cash-generating practice by building your digital "self-brand" and launching your own online communication channels. You produce professional digital content (blogs, photos and videos) and share with millions, anywhere in the world. This conscious, planned and automated online communication brings millions of leads.
We formed our own knowledge-sharing community in a secret group on Facebook, where you regularly exchange information, inspire each other, and we share fresh knowledge and data with you and you also share your knowledge with each other, and you improve day by day.
You have weekly webinars where you can meet people who are primarily looking for a traveling Lifestyle entrepreneurial life but do not have the right tools yet.
So a Travelutioner's commitment is online communication, online learning and online content production. You spend almost as much time online as before, but now purposefully and effectively. The rest of the time is free for everything else.
---
What kind of career path and recognition can you expect?
---
Career levels are important because promotions increase your commission level.
There are six + four career levels. As a gold leader (today it takes about 2 months in average to reach this level) you are already a manager of others.
In each career level, you get additional gift trips, a car and gift trips that you can win in community competitions.
Don't forget: We reap what we sow!
---
What investment does starting a Travelution Liestyle business require?
---
I. online travel agency network
You can get wholesale prices by providing a guarantee that you will actually travel at some point. Therefore, you need to buy a travel package in advance that you can use for traveling in 100%. It works just like pre-paid phone subscriptions: the bigger the travel package you buy, the greater the discount.
The packages include direct access to 2,000,000 accommodations, over 500 car rental companies, and 920 airline deals.
How does it work exactly? Watch the basic, smart and life travel packages one after another in the following videos:
II.

In order to generate revenue and stay connected with your customers, followers, partners, and suppliers, you need to develop your toolkit for your Lifestyle business anytime, anywhere. This includes utilities such as a phone, laptop, accessories, free and paid software.
If you don't have any of these, you can get them for around €1750 online.III. You need to acquire the essential knowledge of online marketing, online automation and digital content production to start and run a Lifestyle business.
The price of all the knowledge you need is €100.
The e-learning training, also available on your mobile, will guide you step-by-step through all the exercises.
IV.

In order to have a profile like mine on travelution.me, you will have to pay the operator a one-time system fee of €69 and usage fee of €29.
---
Who do I recommend the Travelution lifestyle business?
---
* If traveling is one of your passions
* If you never want to work again from an office, it's possible.
* If you would like to start a new carrier next to your job, it's possible.
* If you would like to spend more time with your family, it's possible.
* If you would like to create something of lasting significance, it's possible.
* If you seek progress and approval, it's possible.
* If you would like to earn enough money to be a free person, it's possible.
* If you are looking for an occupation that only needs 10 hours of weekly, it's possible...
* ...while you are traveling as much as you want, it's possible.
---
What if you just want to travel, but at the cheapest price?
---
Nothing is obligatory. If you just want to travel and waive your right to share in the profits of the travel industry, I invite you to the Travelution Travel Club where you can get travel deals at wholesale prices.
If you are only interested in travel, email me at balint@travelution.me.
---
How does a Travelutioner make money?
---
Travelutioners offer travel "desired services" to travel lovers.
1. The main online source of income of travelutioners are travel packages that are available at wholesale prices; they can access these through an own online travel portal and recommend them online to the people who want to travel.
Travelutioners receive commissions after all travel packages sold (accommodation, tickets, car rentals, car transfers, boat trips, tours).
2. Travelutioners are motivated to grow their own travel agency network. How?
Those people who not only want to travel cheaply, but want to make a living from traveling, can also open their own travel agency completely free of charge through the online agency network of the referee, Travelutioners receive commissions after each new member of the online travel agency network and after future travel packages they sell.
The strategic partner of Travelutioners has been

Swiss Halley AG

headquartered in Switzerland for 10 years, that has decades of experience in the tourism industry. The company's CEO is Urlich Maerki.
Swiss Halley AG. has developed an online travel agency network called Fireflies eight years ago, through which more than 2,000,000 hotels, over 920 airline deals, 500 rental car companies, airports transfers and other tourist services are available to club members, often at wholesale prices. The offer of the online travel agency is expanding month by month.
Fireflies is partnered with the world's largest tourism providers, including booking.com and amadeus.com.

Statistics:
Nearly ten years' experience


A choice of over 2,000,000 hotels, 920 airlines, 500 rental car companies, airport transfer companies and tour operators worldwide


Swiss accuracy and reliability


More than €50.000.000 worth commissions paid
Does this sound good?
---
---